Explore India
India - the Asian subcontinent - home to about a Billion people is infinitely diverse. When it comes to Indian food, you see the same diversity in cuisine. Each region has its own unique flavor, technique, texture of the food and taste. Explore Indian Recipes ...

We start with Karnataka - as it is an amalgamation of various regional flavors. Western Ghats provide not only the verdant backdrop for the sheer beauty of this region, but also is home to the fertile fields from where some of the finest spices are grown. All the beaches in the West Coast of India form a unique continuity with lush green and naturally attractive vegetation propagating the opulence of nature in Karnataka.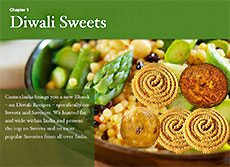 Top 20 Diwali Recipes - Free Ebook
Basilicas in India
India Cars Portal
Exploring India is a magical experience, one that takes you through its ancient past all the way to its modern metropolises
India Tourism, Travelling in India, Photo Gallery of India, Indian Weddings, Indian Bridal Jewelry, Indian Dance, Medical Tourism in India, Dental Tourism in India, Sea Fish in India, Indian Spices


Visit Come2India on Pinterest.